The best and most modern coach does not go anywhere without a good driver. Our highly trained travel managers currently come from 21 different nations and speak a total of 26 languages. If you rent a coach with a chauffeur, your friendly driver will take you comfortably and safely to your destination and back in a comfortable coach. If you wish, he is of course also available for on-site journeys.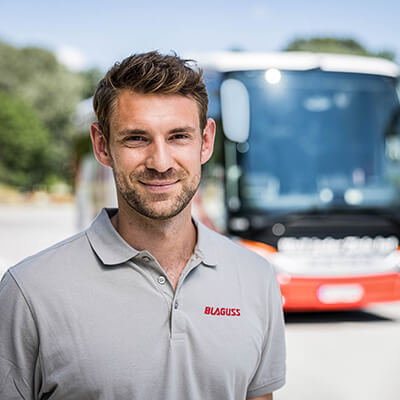 The most important mission of our crew members is to get everyone on board safely to their destination. They also ensure that the bus is clean, take care of the drinks service and provide you with ongoing information on the route (route, schedule, delays, etc.).
Comprehensive training program
For an unforgettable and safe travel experience you need employees who understand their craft. That is why all bus drivers at Blaguss complete an extensive training program:
Driving safety training
Driving training for predictive and fuel-efficient driving
Accident management
coping with stress
Communication and foreign language training
For safety reasons, very strict rest regulations and breaks apply to our drivers: Compliance with the legally prescribed driving and rest times are strictly monitored by means of EDP support. So you can be sure that you start your journey with a rested and optimally prepared bus driver.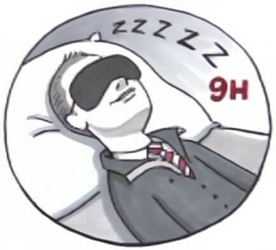 Have fun working with Blaguss
The Blaguss Group, headquartered in Vienna, is one of the largest private passenger transport companies in Eastern Austria / Eastern Europe. Our main business areas include the rental of state-of-the-art coaches including drivers, the organization of individual group tours and day trips, national and international regular bus services, the transportation of schoolchildren and people with disabilities and much more.
Are you looking for a new challenge? Take a look under Career - maybe you will find a position there that suits you!