58 seater
Comfort class with 4* equipment
Request bus
In our 3-axle coaches with 4-star comfort class and 58 seats, a lot of travel fun awaits larger tour groups.
Seats: 58
Brand: Setra 517 HD
Power: 320 kW
Engine: Euro 6
Safety: ABA 2, ART, ESP, ASR, ABS
Length: 13.7 m
Height: 3.77 m
Standard equipment
Adjustable reclining seats
Adjustable footrests
Seat belt in every seat
Audio/video system
TV monitors
Radio
Microphone
iPod and iPhone connector
Reading lamp
230 V power
Air conditioning
Navigation system
WIFI if required
Extras
4-star seating
Galley
Refrigerator
WC/Washroom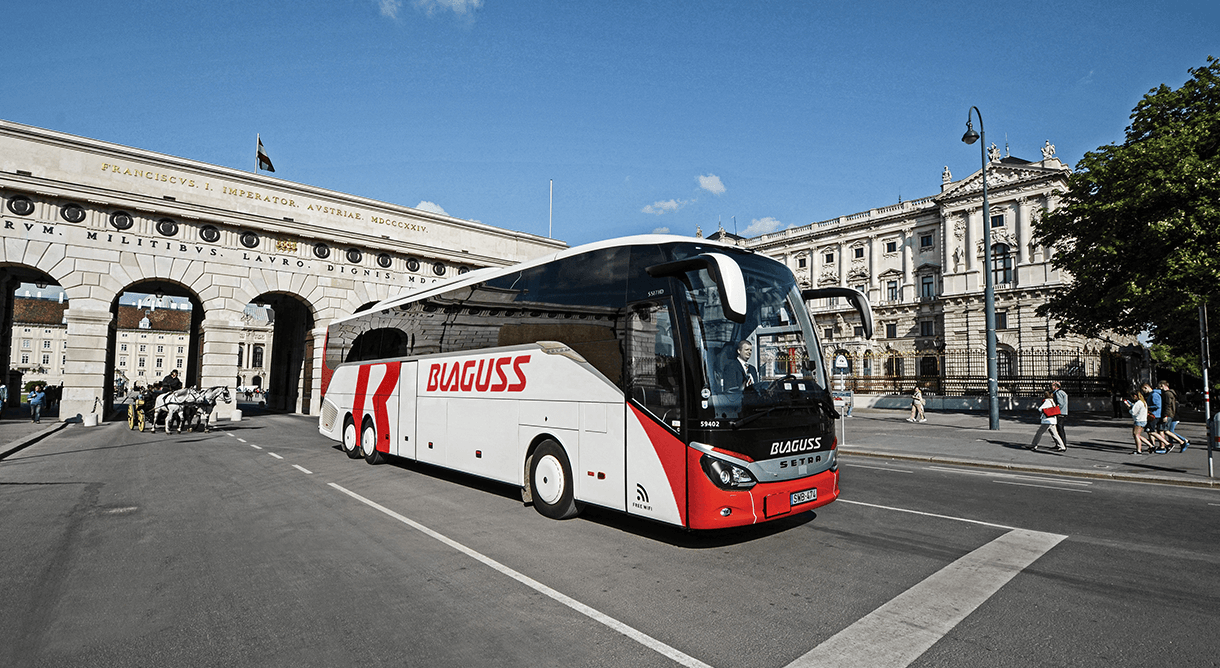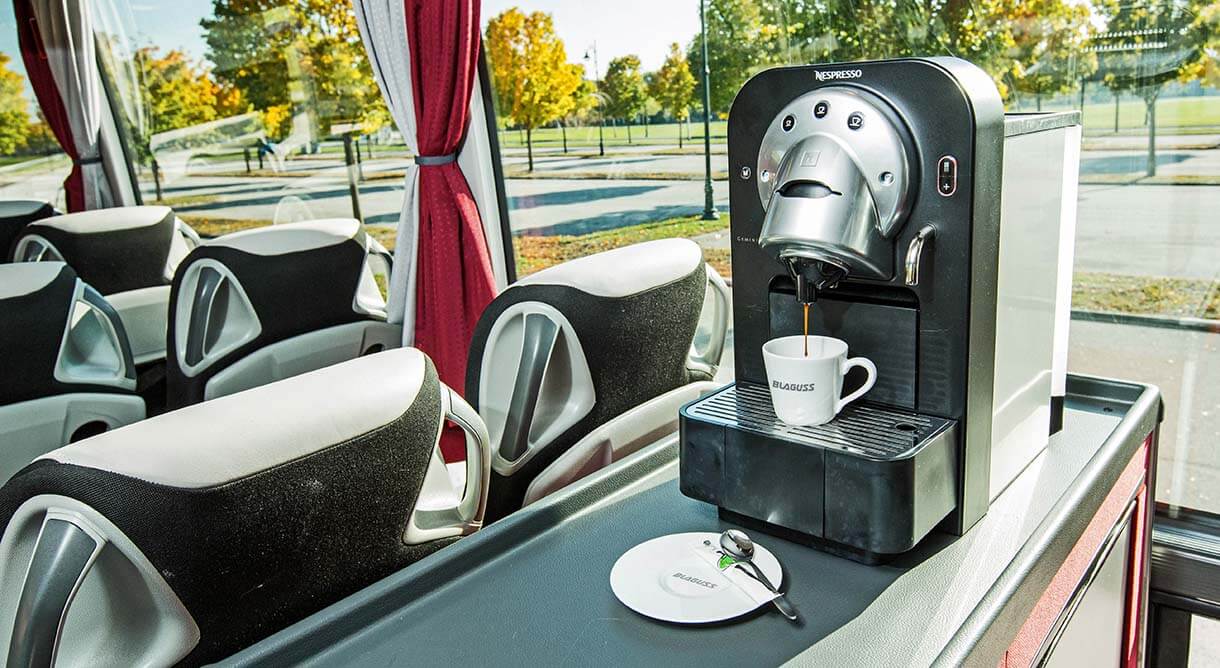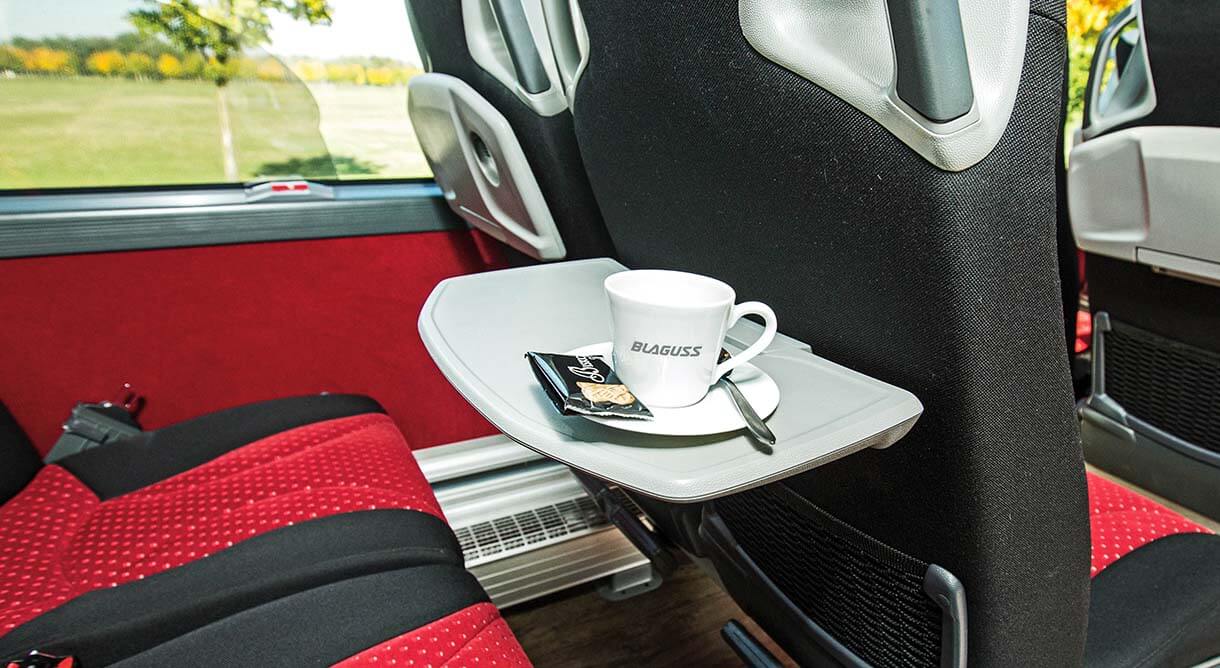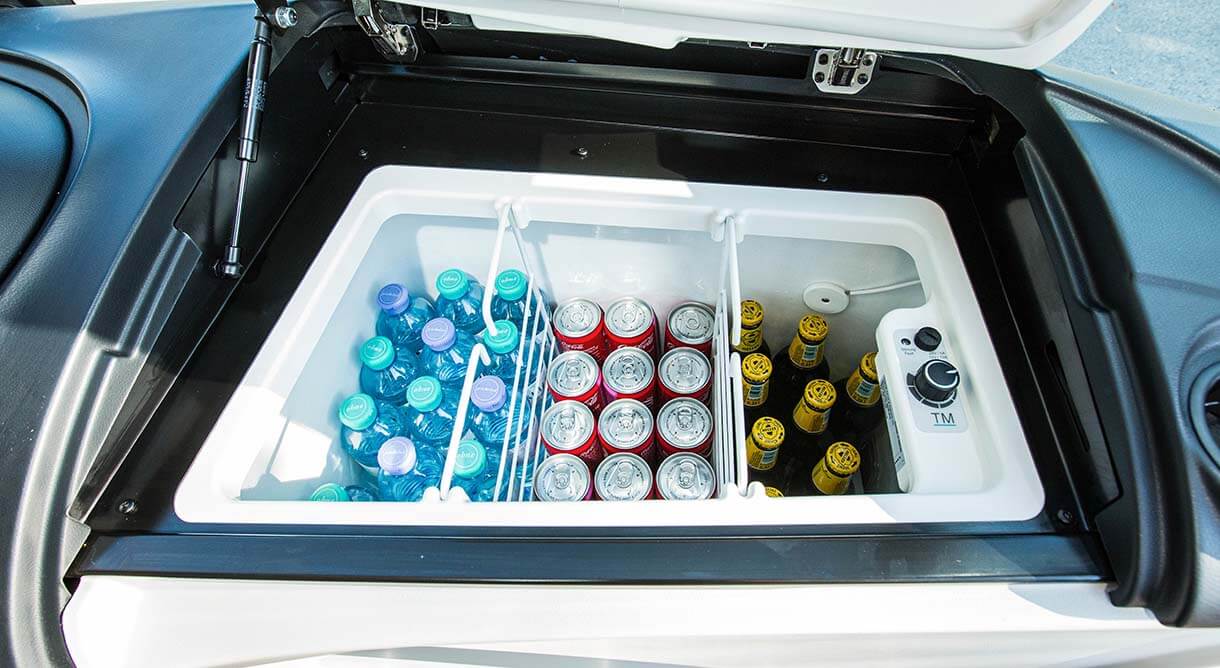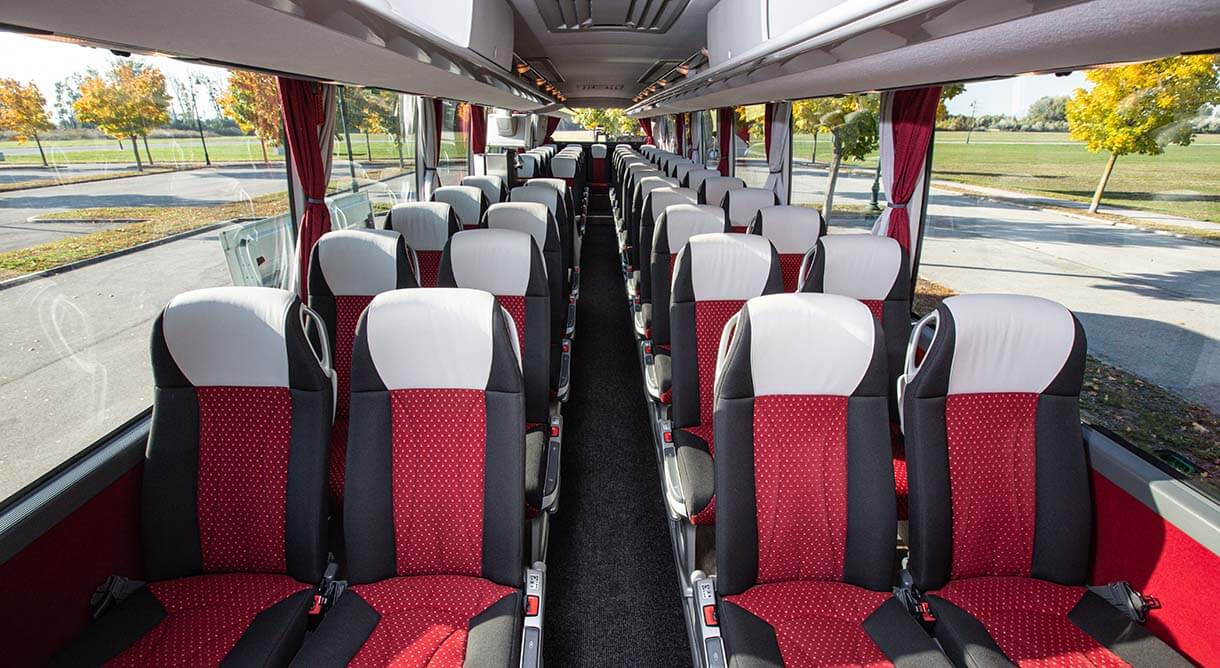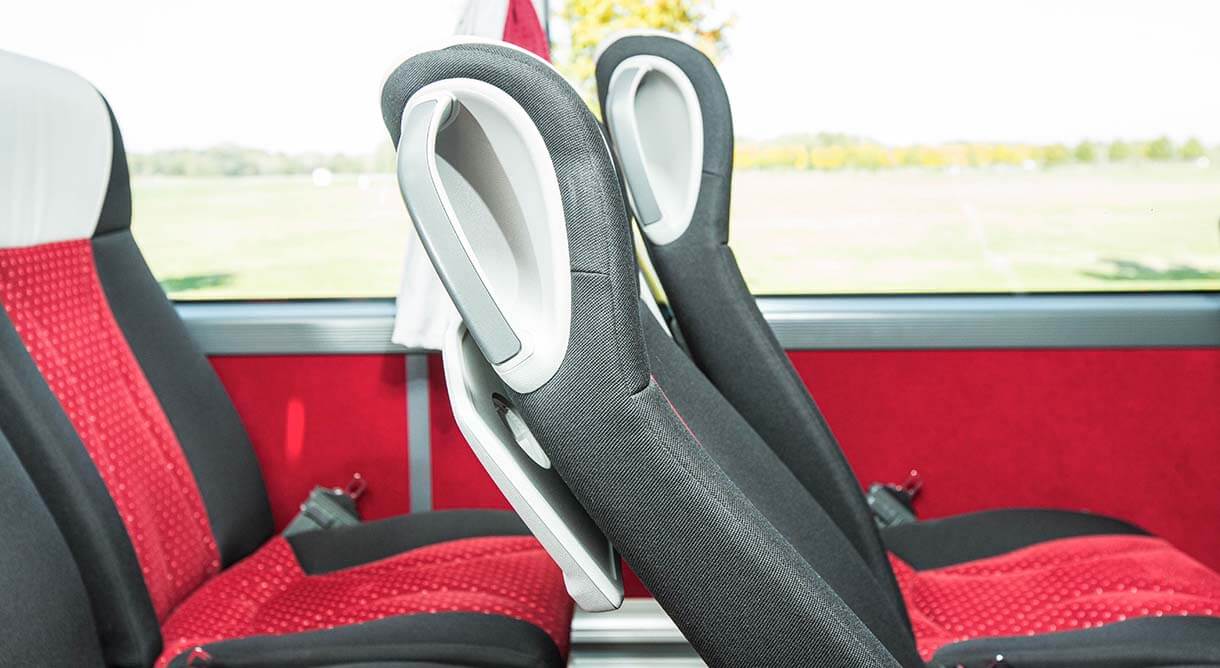 Request bus
Would you like to rent a coach? Inquire easily and without obligation using our online inquiry tool. We are looking forward to hearing from you!
Request now
The best and most modern coach does not travel without its driver. The mission of our crew members is to get everyone on board safely to their destination.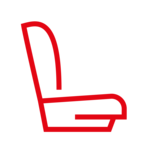 Quality and safety in passenger transport are our top priority. That's why we attach particular importance to our drivers and their vehicles: so that you can travel with us safely.