19 seater
Request bus
Our minibuses with 19 seats offer sufficient legroom and a lot of seating comfort. The 19-seater is the ideal vehicle for small groups who want to take a city tour or a day trip in an agile and comfortable vehicle.
Seats: 19
Brand: Mercedes Benz 518 CDI Transfer 45
Motor: Euro 6
Length: 7.35 m
Height: 2.83 m
Standard equipment
Navigation system
Video monitor
230 V power supply
Air conditioning
Radio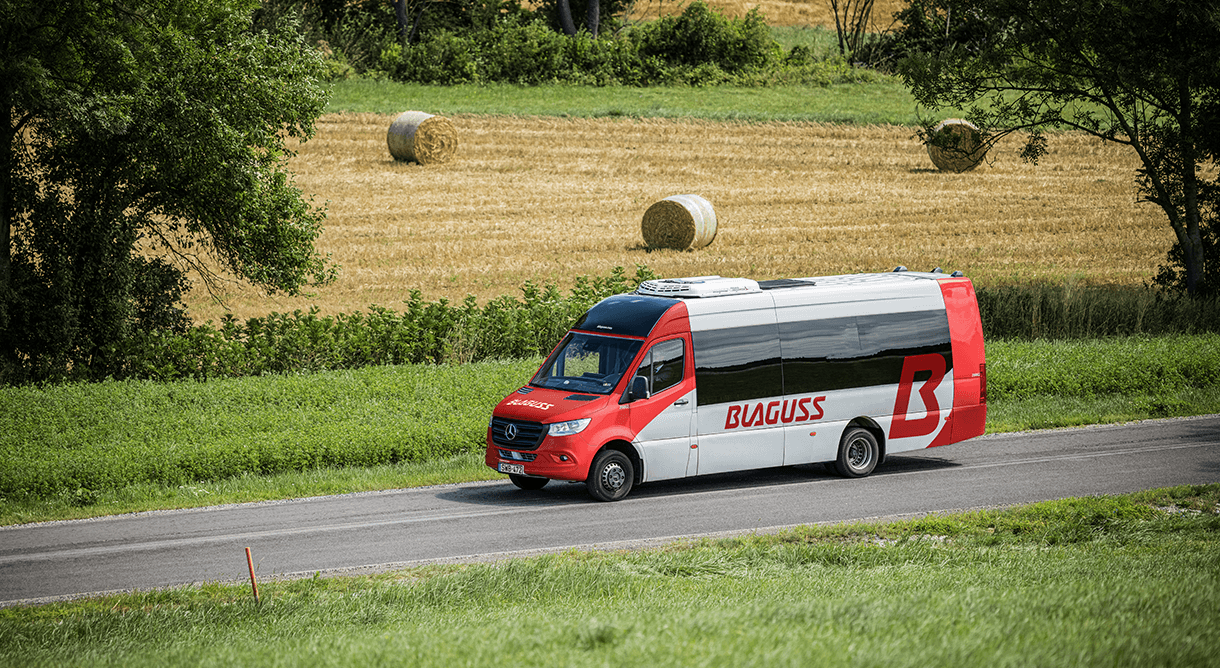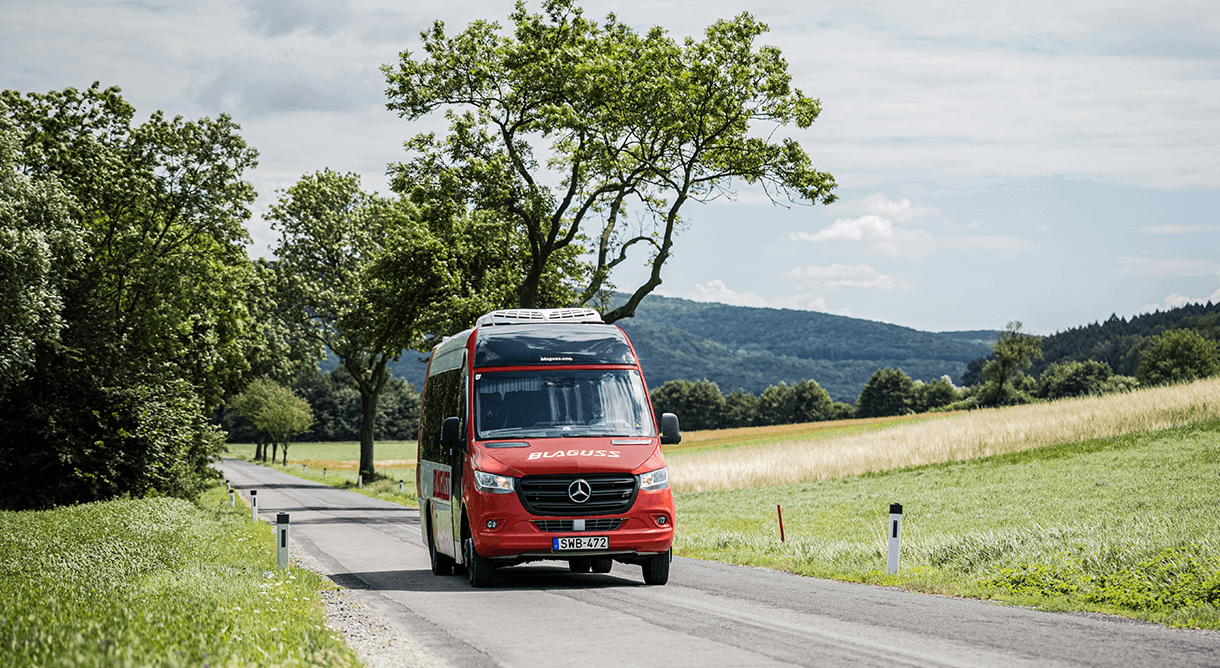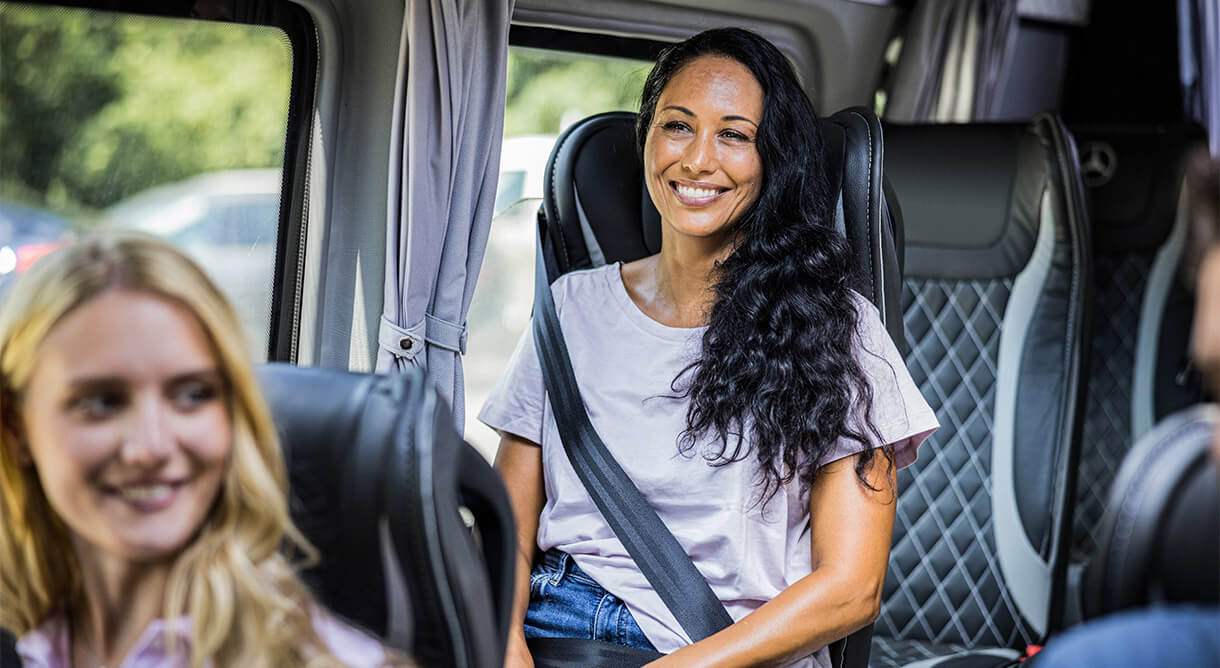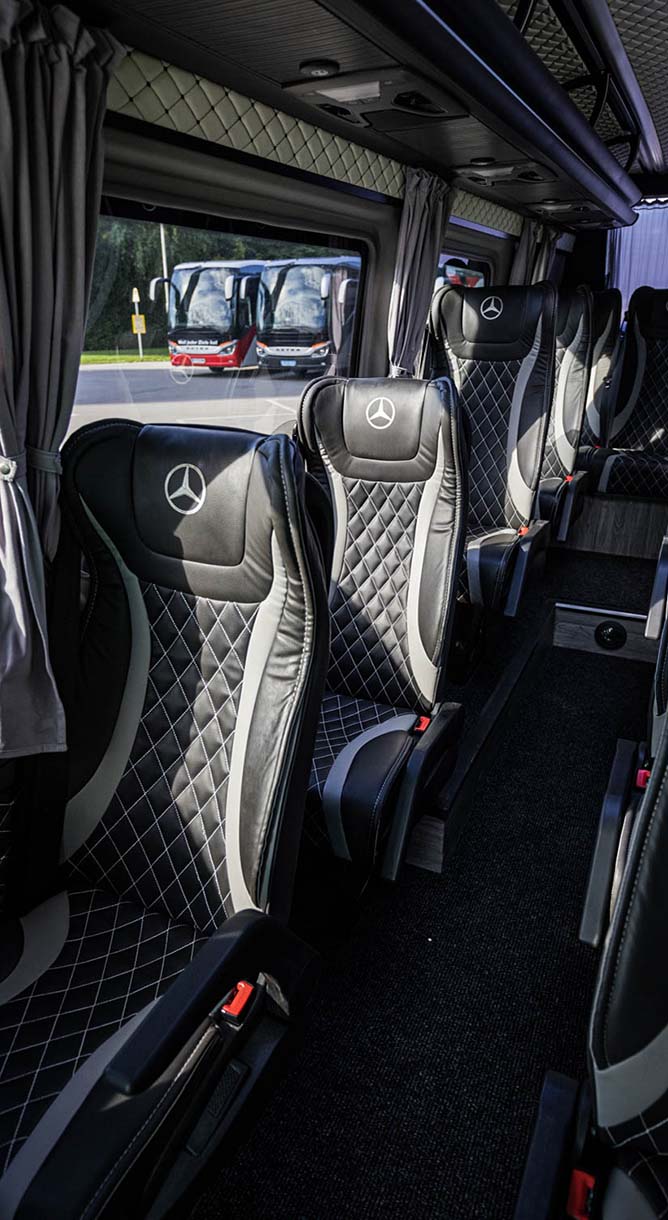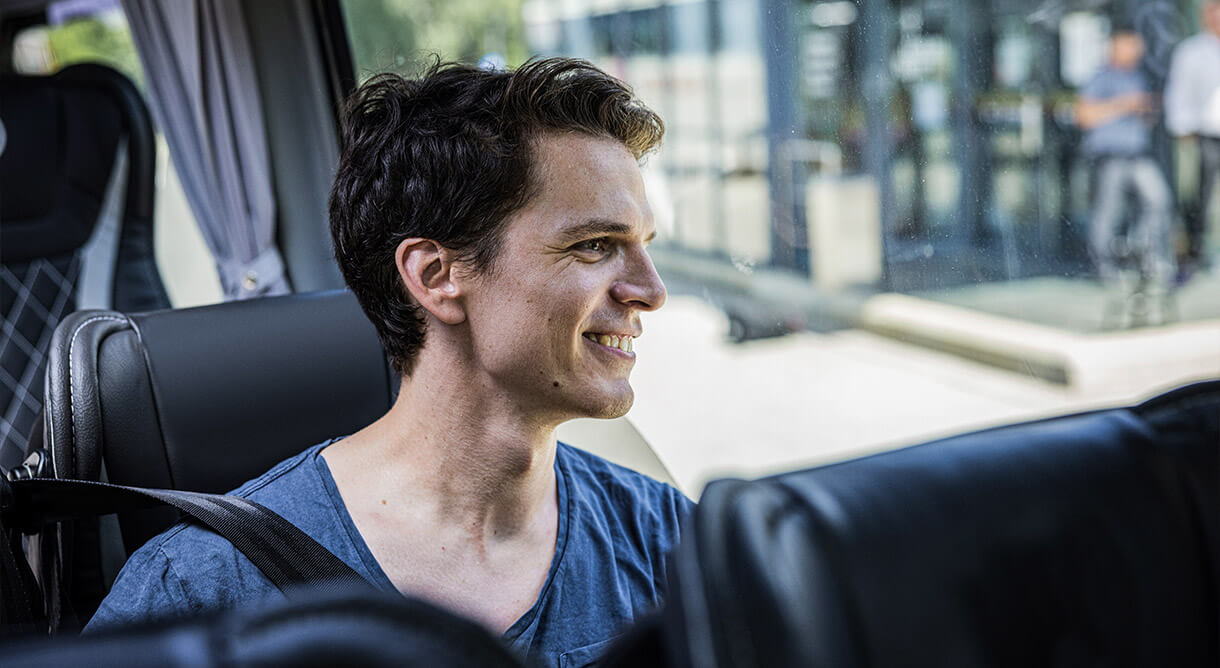 Request bus
Would you like to rent a coach? Inquire easily and without obligation using our online inquiry tool. We are looking forward to hearing from you!
Request now
The best and most modern coach does not travel without its driver. The mission of our crew members is to get everyone on board safely to their destination.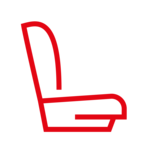 Quality and safety in passenger transport are our top priority. That's why we attach particular importance to our drivers and their vehicles: so that you can travel with us safely.