The highest hygiene standards guarantee the safety of all passengers and employees, especially in these challenging times. Compliance with our hygiene regulations is a high priority for us and is checked regularly - because your health is important to us.
Comprehensive hygiene measures ensure your protection in these challenging times - so that you feel comfortable on board and are safe on the move. You can find all information about the BLAGUSS hygiene concept here.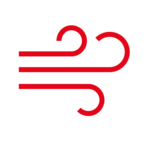 BEST VENTILATION IN THE BUS
State-of-the-art draft-free air conditioning systems with powerful active particle filters and direct fresh air supply. The air in the passenger compartment is exchanged every 60 seconds.
Due to current regulations, 2G is mandatory in the coach until further notice.
Coach:
The 2G rule (vaccinated or recovered) applies to passengers in the coach.
Exception: Students up to 15 years – the "Ninja Pass" is still valid.
Passengers don't have to wear an FFP2 mask on the bus if there is a 2G proof.
Passengers with only a negative test result are unfortunately not allowed to enter the coach.
Attention: Transitional period for 2G proof for passengers
For the detection of 2G, a first vaccination together with a PCR test is already valid until 06.12.2021 – so there is no need for full immunisation during the transitional period.
(Source: https://www.wko.at/branchen/transport-verkehr/autobus/coronavirus.html, as of 08.11.21)
Definition 2G proof:
Evidence of a centrally approved vaccine against COVID-19; or
evidence of recovery from infection in the previous 180 days or medical confirmation of infection in the previous 180 days confirmed by molecular biology.
If it has been issued in respect of a person who has been found to have been infected during the 180 days preceding the intended test.
(Source: https://corona-ampel.gv.at/, as of 08.11.21)
We spare no effort and expense for your health! That is why all coaches in the BLAGUSS fleet are equipped with the Ozonos Aircleaner. This air purifier verifiably eliminates bacteria, viruses and germs and thus ensures an irritant-free interior in all coaches.
Ozonos eliminates pathogens - 99.9% in the air and 92% on surfaces. The use of Ozonos Aircleaner devices while driving is environmentally friendly and does not pose any health risks.* Ozonos thus ensures a lower risk of infection and increased safety in our coaches.
There are special stickers on our coaches that indicate the installation of the Ozonos Aircleaner. Thanks to these high-quality air purifiers, you can travel worry-free to your next excursion or holiday destination.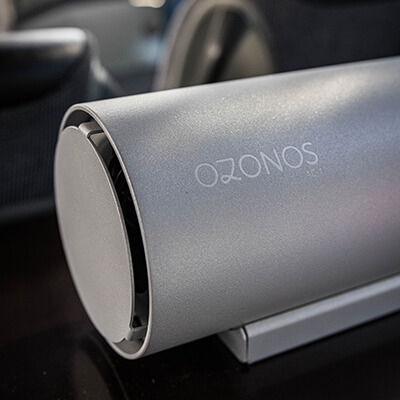 With ozone O3, the third oxygen atom is only weakly bound to the other two. It therefore separates easily to combine with other substances. The weakly bound oxygen atom O is released to the molecule (oxidation). In this reaction, the partner molecule usually breaks down or changes its properties. The rest of the ozone, i.e. the molecular oxygen O2, remains as normal atmospheric oxygen.
A lot of proteins are built into the outer skin of germs, bacteria or fungi, viruses, spores, but also on the surface of many allergens (house dust mite excrement, animal hair). Ozone reacts with these proteins and destroys them. In the case of living organisms such as bacteria, viruses or fungi, this creates a hole in the outer shell. This usually leads to the death or rupture of the cell.
Ozone is a strong oxidizing agent but has a very short lifespan. In the event of contact with odors, bacteria, germs, viruses or allergens, the extra oxygen atom completely eliminates them without leaving any residue.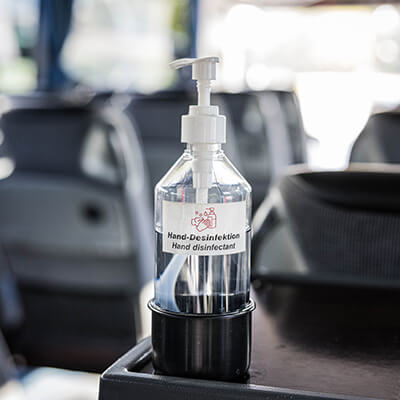 What are the benefits of Ozonos?
Proven to be harmless to humans and animals
No radiation exposure outside the device
Germs are completely eliminated
Ozone output directly on the device
Ozone breaks down into oxygen very quickly
Environmentally friendly: Without any harmful nitrogen oxide residues
Further information on Ozonos
Would you like to take a closer look at the Ozonos Aircleaner? For more information, please visit the links and documents below: