Rolli-bus, 58 seater
Comfort class with 4* equipment for wheelchair travelers
Request bus
Our wheelchair buses are barrier-free and ideally suited for the transport of physically impaired passengers in wheelchairs. A lifting platform enables comfortable entry and exit. Special safety devices ensure that wheelchairs are optimally secured while driving. The Rolli-Bus is ideal for trips by, for example, social institutions or groups of retirees.
Up to 10 wheelchair users and 27 people can be transported together per Rolli-Bus. You can find the possible seating options here.
Seats: 27 - 57 + 1 (variable depending on the number of wheelchairs)
Wheelchair spaces: max. 10
Brand: MAN Lion's Coach L
Power: 368 kW
Engine: Euro 6
Safety: ABA 2, ART, ESP, ASR, ABS
Length: 13.9 m
Height: 3.87 m
Width: 2.55 m
Dead weight: approx. 17 t
Standard equipment
Free WiFi in Austria
Reading lamps
Navigation system
Video monitor
230 V power supply
Air conditioning
Radio
Microphone
Entertainment (e.g. iPhone connection, video system, etc.)
Seat belt on each seat
Extras
4-star seating
Accessible equipment
Ozonos Aircleaner
Galley
Refrigerator
WC/Washroom
Free WiFi
In BLAGUSS coaches you have free WiFi access throughout Austria.
Snacks and drinks
Our friendly bus drivers will be happy to provide you with delicious refreshments.
Extra legroom
Our modern buses are equipped with comfortable seats and plenty of space.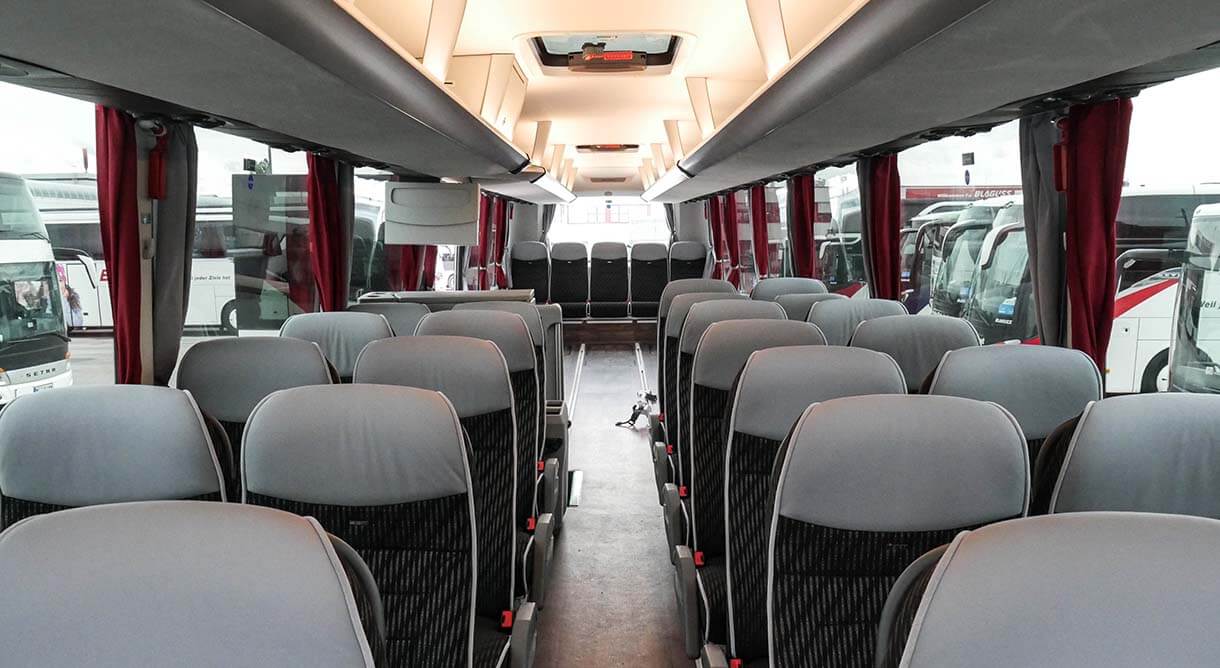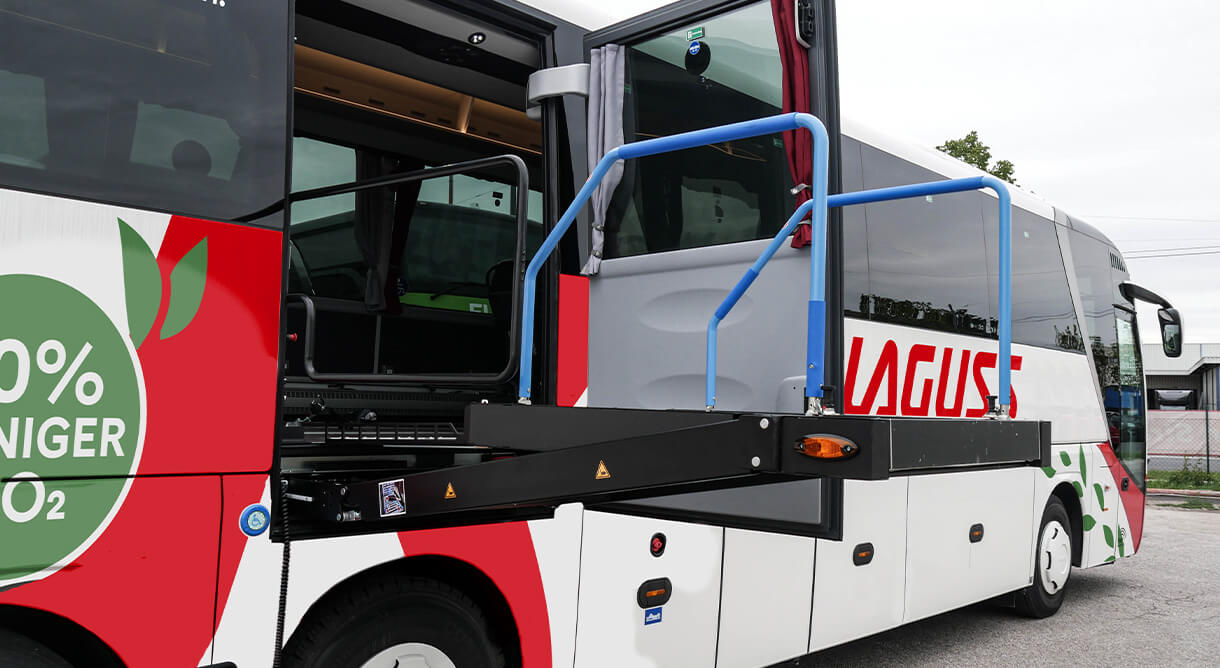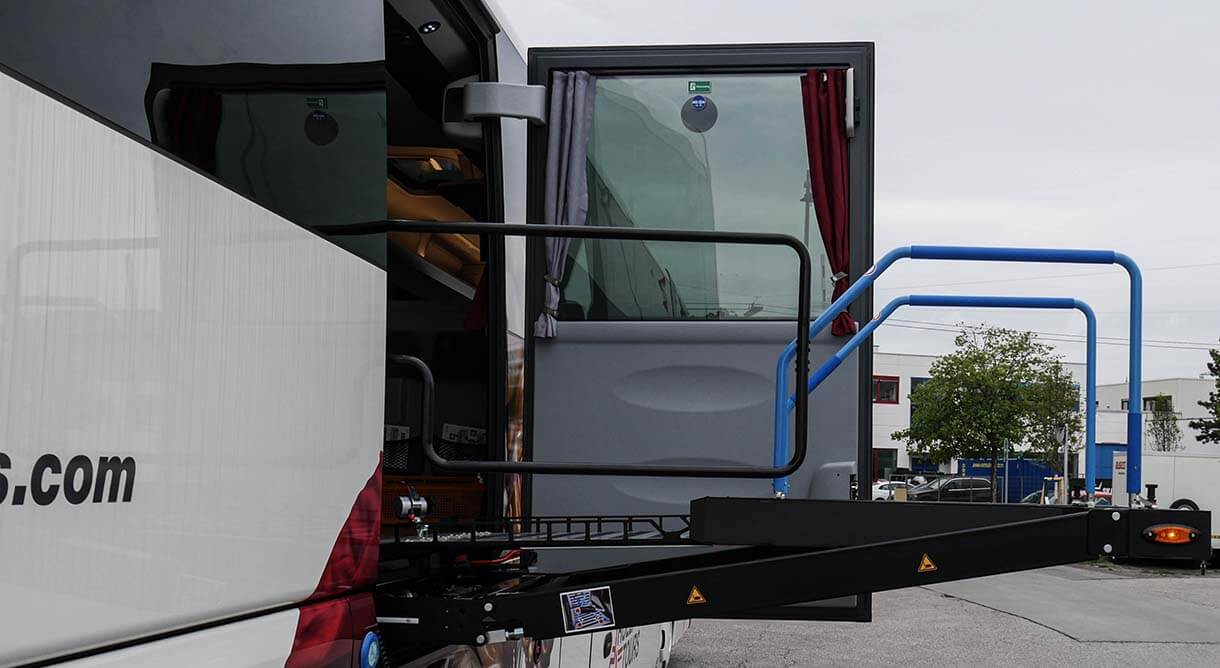 Request bus
Would you like to rent a coach? Inquire easily and without obligation using our online inquiry tool. We are looking forward to hearing from you!
Request now
The best and most modern coach does not travel without its driver. The mission of our crew members is to get everyone on board safely to their destination.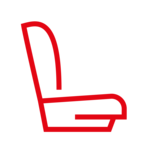 Quality and safety in passenger transport are our top priority. That's why we attach particular importance to our drivers and their vehicles: so that you can travel with us safely.